Trump trade row: EU considers tax on Levi jean imports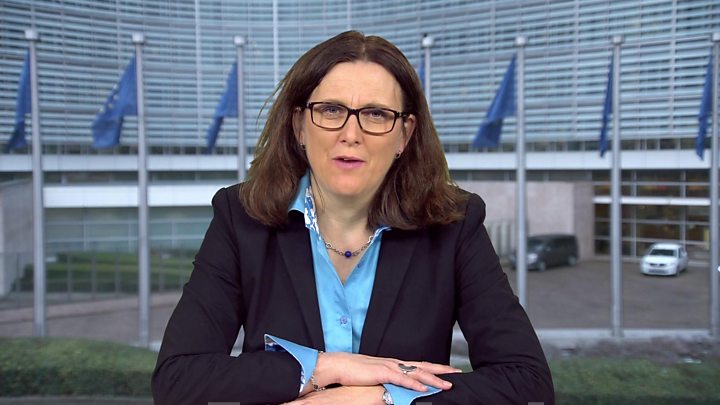 Levi jeans and bourbon could be hit with a 25% import tax by the European Union if President Donald Trump imposes tariffs on European steel and aluminium.
Cecilia Malmström, EU Commissioner for Trade, told the BBC the items were on a draft list of US goods to be taxed.
Last week, the President said he would tax imported steel, declaring: "trade wars are good".
His comments have prompted reaction around the world.
Prime Minister Theresa May expressed her concern in a telephone call to Mr Trump on Sunday.
Levi Strauss came out strongly against trade barriers.
A company spokesperson told the BBC: "We support open markets and free trade where everyone plays by the rules. Unilateral tariff impositions risk retaliation and destabilizing the global economy, in which case American brands, workers and consumers will ultimately suffer."