A public elementary school in Tokyo's upscale shopping district of Ginza has raised parents' eyebrows with a plan to adopt uniforms designed by Italian fashion brand Giorgio Armani for its students, media said on Thursday.
Taimei Elementary School is introducing the uniforms for incoming pupils, each costing more than 80,000 yen ($729), including optional items, or more than three times as much as current ones, the Huffington Post said.
Armani's Japan head office, located in Ginza, is just 200 meters (219 yards) away from the grade school.
"I was surprised, and wondered why such luxury brand-designed uniforms have been picked for a public elementary school," an unnamed mother was quoted by the Huffington Post as saying.
"I'm worried that a wrong notion that something expensive is good and something cheap is bad could be imprinted on children," said the woman, whose child is set to start at the school in April, when a new school year begins.
The South Korean fashion industry has gone through a major generational shift in recent years. For a long time it was dominated by conglomerates and a few established designers, but now indie brands are writing a new chapter. Influenced by both K-pop and Korean drama serials, they are looking to expand K-fashion's appeal by building on the foundations laid down by the big players.The new breed of Korean designers create fun and edgy clothes and accessories which, thanks to the country's advanced manufacturing processes, are also high-quality.
K-beauty: the ugly face of South Korea's obsession with women looking forever flawless
Here are five accessories brands, all based in the South Korean capital, Seoul, that are making waves overseas.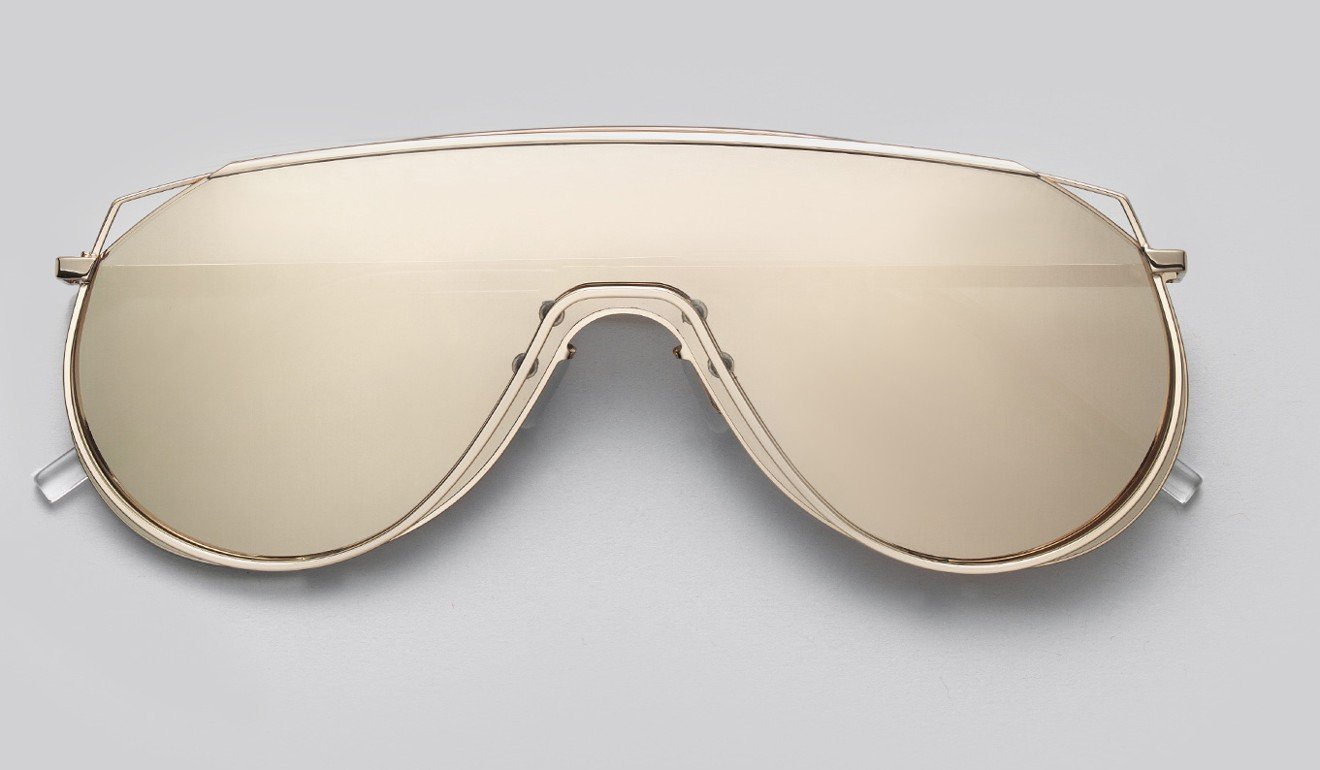 Gentle Monster
In 2013, K-drama character Cheon Song-yi's sunglasses flashed a bright future for Gentle Monster. With the success of the sensational series My Love from the Star, everything Cheon, played by actress Jun Ji-hyun, wore became a big hit, and Gentle Monster's sunglasses – a match for Cheon's quirky nature – quickly went viral.
image: Louis Vuitton
It was the opening evening of an exhibit featuring the work of Japanese artist – and frequent Louis Vuitton collaborator – Takashi Murakami at the Brooklyn Museum of Art. For a 3 month period, the museum was offering the "most comprehensive retrospective to date of the work of Mr. Murakami, including more than ninety works in various media that span the artist's entire career." But before once could get inside for that evening's evening, gala-goers – including Louis Vuitton's then-creative director Marc Jacobs and LVMH chairman Bernard Arnault – had to bypass a handful of "ratty stalls, the type one sees all over Chinatown," as the New York Times' Guy Trebay put it at the time.
Bulk purchase includes 1937 portrait of lover Marie-Thérèse Walter, sold for nearly £50m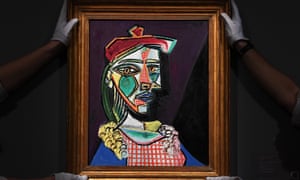 A London art adviser has spent more than £110m bulk buying 13 works of art by Picasso on behalf of unnamed wealthy clients.
Harry Smith, executive chairman and managing director of the art advisory firm Gurr Johns, bought four Picasso works, including a 1937 portrait of the artist's lover Marie-Thérèse Walter for £49.8m, at a Sotheby's auction in London on Wednesday night.
The purchases came a day after Smith bought nine of the Spanish artist's works at a Christie's auction – all the Picasso lots available. In total Smith spent £113m on Picasso pieces this week.
Smith declined to comment on the identity of the client for whom he bought the works but said the art world was in the midst of a fresh love affair with Picasso. Interest in the artist, who died in 1973 at the age of 91, has also been boosted by Tate Modern's forthcoming show Picasso 1932: Love, Fame, Tragedy, the gallery's first solo exhibition of the artist's work.